Nos services :
Installation téléphonie IP
Mise en place de câblage structuré
Réseautique
Soutien technique pour téléphone
Contactez-nous pour avoir plus d'informations ou pour demander une soumission. 514-363-5550
Nos atouts :
25 ans d'expérience dans l'industrie des télécommunications
Excellent service à la clientèle
Fiabilité des opérations
Notre zone de service :
Montréal
Quebec
Canada
États-Unis
FLEXCOM offers
Structured Cabling, Fiber Optics, Coaxial Cable, Server Room installations
FLEXCOM offers Custom Cabling Solutions
FLEXCOM offers Custom Cabling Solutions
FLEXCOM's consultants and technicians offer a complete suite of services including network cabling design, testing, diagnostics, certification and maintenance. Whether the purpose of your network is to transmit data, voice or images, we offer reliable cabling solutions.
Our experienced staff ensures quality workmanship with strict procedures and quality control using state-of-the-art testing equipment and superior quality components that meet CSA and UL approved certification standards.
You can count on our extensive experience when designing your network cabling with our testing, diagnostic, certification and maintenance services for :
    - 40 Gigabit and 10 Gigabit
    - Fiber Optic / MPO / MTP
    - Cat. 6a Shielded, Cat. 6a, Cat. 6, Cat. 5e
    - Coaxial cable
    - Server room
Our installations are guaranteed for 25 years.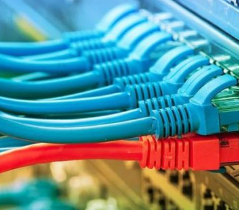 With our installation projects, we provide network installation documentation including wiring diagrams, attenuation data (ACR PS ACR), crosstalk data (ELFEXT, PS ELFEXT and PS NEXT), loop resistance and cable length.
We can also provide cabling solutions for your organization's current and future needs, whether it's for network infrastructure, data centers, telephony, wireless, paging or security systems for an office, warehouse, factory or campus, for a new site, relocation or for renovations.
FLEXCOM Structured Cabling
Structured cabling is the foundation of your telecommunications and computer network installations. Whether it is a new or existing installation, our specialists will recommend reliable and economical solutions to meet your current and future needs.

For your projects that require a 40 Gigabit and 10 Gigabit fiber optic/MPO/MTP installation, our specialists will recommend reliable and economical solutions for your current and future needs. The work performed by our certified and experienced technicians ensures a reliable and secure installation.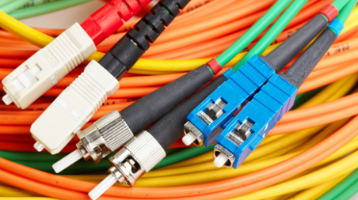 Our expertise allows us to install coaxial cable according to your needs.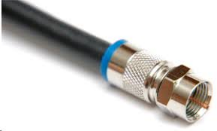 Your server room is the nerve center of your business.
Our experts are able to design an efficient and secure server room for you, allowing you to access properly identified and easily manageable connections.
Our solutions allow you to meet the immediate needs of your entire network and plan for future expansions.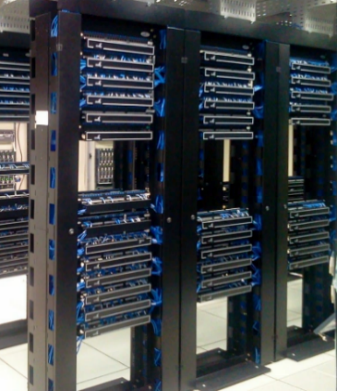 Setting up the telecommunications network of companies
We specialize in the design and installation of devices that make up the company's telecommunications network. We set up various equipment to ensure the quality of telecommunications and network in your company. Wiring, connection blocks and adapters hold no secrets for us. Please note that we install your network based on well-defined security and ergonomic criteria.
Rely on technicians specialized in structured cabling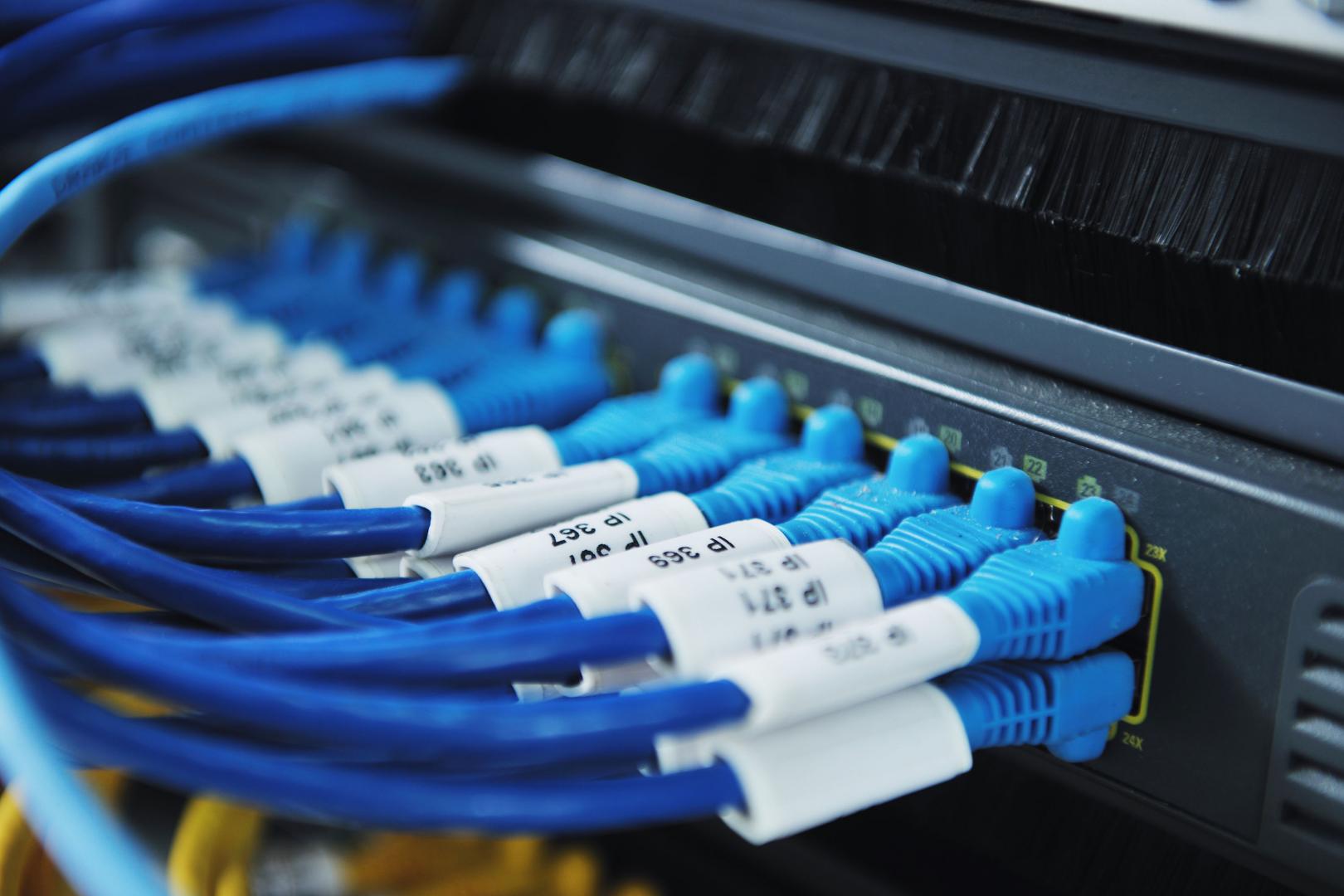 Contact us by filling out the form to request a quote to install your structured cabling system.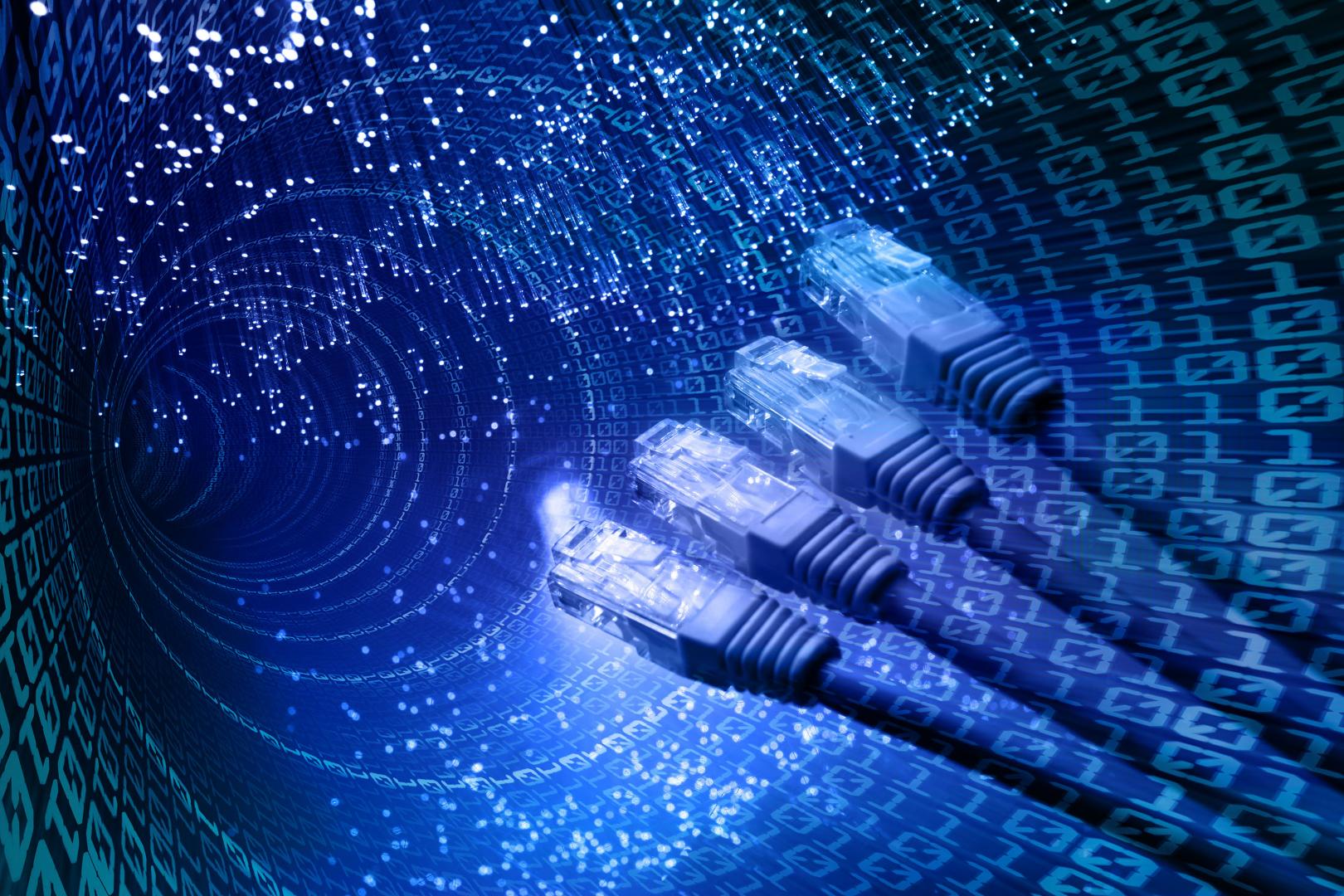 Quality service
From design to installation and technical testing, we carry out our work with professionalism. Since the creation of our company, we have earned the trust of many government organizations, businesses and SMEs thanks to our responsiveness and the quality of our services. In addition to structured cabling, we also specialize in networking. Our technicians can travel to Montreal, the South Shore and Laval upon your request.
We also specialize in networking