Nos services :
Installation téléphonie IP
Mise en place de câblage structuré
Réseautique
Soutien technique pour téléphone
Contactez-nous pour avoir plus d'informations ou pour demander une soumission. 514-363-5550
Nos atouts :
25 ans d'expérience dans l'industrie des télécommunications
Excellent service à la clientèle
Fiabilité des opérations
Notre zone de service :
Montréal
Quebec
Canada
États-Unis
FLEXCOM offers customized tools in 
AVAYA, NORTEL and 3CX telephony
Collaboration solutions, 
Call Center, Multisite, Videoconferencing
FLEXCOM offers customized telephony solutions
You will benefit from the support and assistance of our specialized and experienced technicians. Our work consists of installing, starting up and configuring the parameters of your telephony system.

From design to installation and technical testing, we take our work seriously and offer our services at competitive rates.

Since our inception, we have earned the trust of many government and commercial organizations for our quality services and customized solutions.
Hosted telephony on the cloud with FLEXCOM
- Our team is here to help you every step of the way.
- With a cloud-based solution, you will never have to suffer from technological obsolescence.
- No large upfront investment costs.
- Monthly payments.
- Flexibility to pay as you grow or downsize.
- No loss of investment on unused licenses.
- Security, centralized management, support, upgrades, and configuration changes are included in the monthly payment.
- Common interface integrated collaboration applications:
Audio and video conferencing bridge;
Text messaging and presence;
Internal and external mobility;
Geolocation;
Softphone telephony;
Call recording;
Integration capability on Google, Office 365, SalesForce.com, Facebook, SMS;
Call center and more.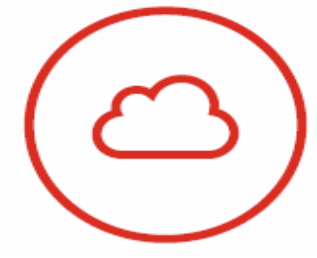 IP telephony with FLEXCOM enables:
The integration of cost-effective SIP lines.
Use a single network cabling for voice and data.
Access to smoother mobility, allowing the user to keep his extension number while traveling, to work from home with the office number displayed and to terminate calls on a personal cell phone.
Bring all company devices (phones, video conferencing, fax, computers) together on a single network.
Use unified communication features including text messaging, conference bridges, video conferencing, etc.
Use a hybrid solution with which you can integrate IP, digital and analog devices without the need for adapters.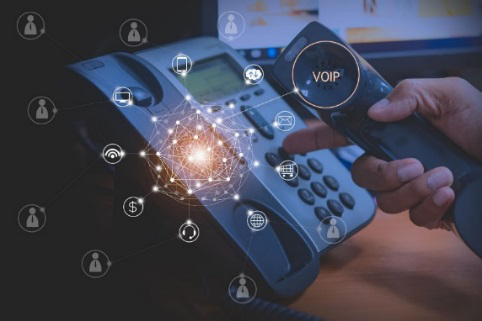 Digital hybrid telephony with FLEXCOM
If your current installations or your geographical location forces you to opt for a traditional digital solution, we have a tailor-made solution for you!
With our hybrid solution, we can integrate digital phones, AVAYA or NORTEL, as well as analog phones, without having to add adapters.
This solution also allows you to :
integrate economical SIP lines;
Offer mobility to users by keeping their extension number while traveling, work from home by displaying their number at the office and terminate calls on a personal cell phone;
Enjoy unified communication features including text messaging, conference bridges, video conferencing, etc.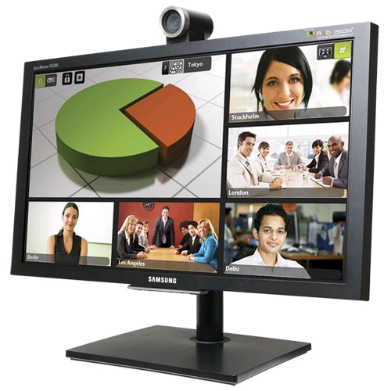 FLEXCOM Wireless Telephony
Does your business require a wireless solution? Our experts will evaluate your environment and suggest the right equipment that suits your needs so that you can communicate anywhere in your company and stay in touch with your clients and colleagues. With this solution, you will be more efficient in managing your time and customer service.
Integration of external cell phones, tablets, laptops, as well as the pairing of the workstation with the cell phone.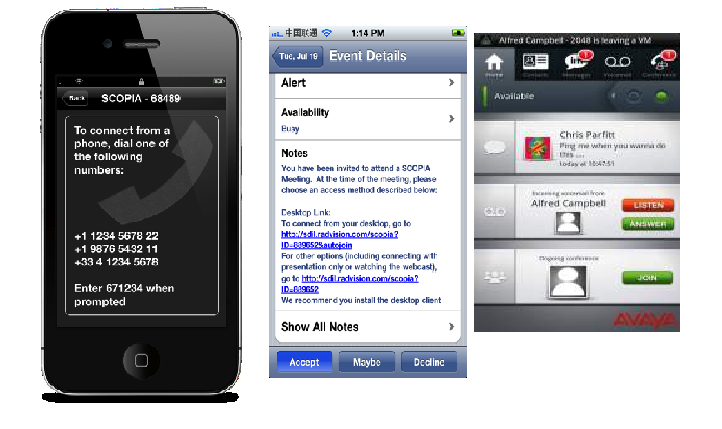 FLEXCOM Collaborative Solutions
Today's companies are decentralizing work and must include more mobile employees in their infrastructure. 

The desktop phone is being supplemented or simply replaced by mobile devices and applications. Voice mail, email, SMS, chat, instant messaging, presence, audio, web and video conferencing, as well as social media platforms have become standard communication channels.

AVAYA and 3CX deliver multimedia solutions that are instantly ready. You can send and access text, audio, video, images and files in real time, or at your convenience, whether your contacts are online or offline.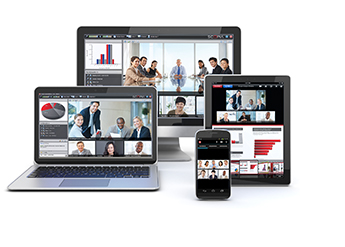 You can also send a message to an individual, to your team or to all your contacts. Start a conversation on one tool and continue it on another. You can integrate a messaging conversation into a one-on-one call or a conference call with one touch. From your Salesforce, Microsoft Office 365, and Google Talk web apps, you can also reach your contacts, leave messages, set up conferences, and use other collaboration tools.
FLEXCOM Call Center Solutions
FLEXCOM is able to provide you with a call center setup tailored to your organization's needs with:
Reports, both historical and real-time, for email/web/voice transactions;
Customizable agent desktop with: click to call, multi-channel view, etc;
call recording for each agent to improve performance and eliminate conflicts;
Integrated voice recognition "IVR" to promote self-service, which reduces call handling time.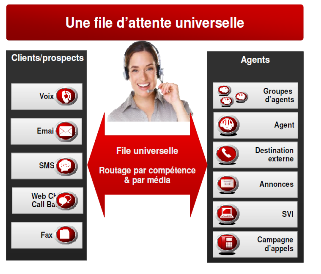 FLEXCOM Multisite Solutions
FLEXCOM can deploy multi-site installations of up to 2000 branches, installed on your premises or hosted, to facilitate the management of your business and allow :
peer-to-peer calling from one site to another;
Co-worker occupancy lights, site to site;
synchronized internal directories;
Centralized management and messaging;
users moving between sites to bring their workstation profile from one site to another.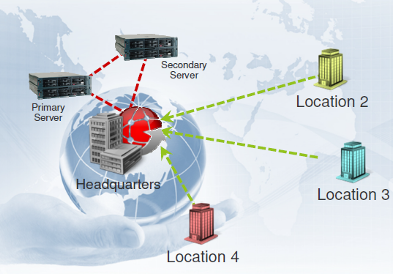 FLEXCOM Conferencing and videoconferencing solutions
FLEXCOM offers equipment and solutions to establish conferences and videoconferences within your own telephone system and network.
With the integrated conference bridge, you can eliminate costly external suppliers.
You can set up an HD video conferencing solution with a "Hollywood Squares" view for large conferences that integrates with your existing conference room facilities, allowing you to protect your investment.
During the video conference, the moderator, who has access to multiple controls, is able to introduce applications and record the conference for later viewing.
You could even offer training sessions with up to 100,000 participants.
NORTEL product servicing with FLEXCOM
Our team of technicians can service your NORTEL telephone systems.

AVAYA, which acquired NORTEL telephony in 2009, has developed a migration program for NORTEL systems to its AVAYA IP Office platform. This way, you can keep part of your NORTEL investment and benefit from the advantages of the new unified communications technology.

We can migrate your NORTEL platform to the AVAYA IP Office at your own pace, allowing you to:
intergrate cost-effective SIP lines;
offer mobility to users by keeping their extension number while traveling, work from home by displaying the office number, terminate calls on a personal mobile device
Enjoy unified communications features: text messaging, conference bridges, video conferencing, etc;
Establish a multimedia call center: voice, email, SMS, chat, fax.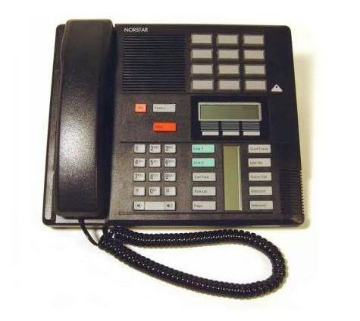 AVAYA and 3CX installations with FLEXCOM
FLEXCOM is an AVAYA and 3CX certified partner for the resale and installation of the following products and solutions
AVAYA
IP Office" telephone system.
Migration of NORTEL systems to the "IP Office" platform.
AVAYA call center solution.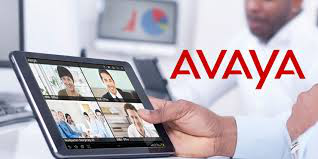 3CX
Private hosted system, on the cloud or on site.
Multimedia call center.
Video conferencing solution.
FLEXCOM has been selected as an AVAYA and 3CX partner because of the quality of its service and the many years of experience of its certified technical team in the telecommunications field.

Together with these manufacturers, we can assure you of excellent service!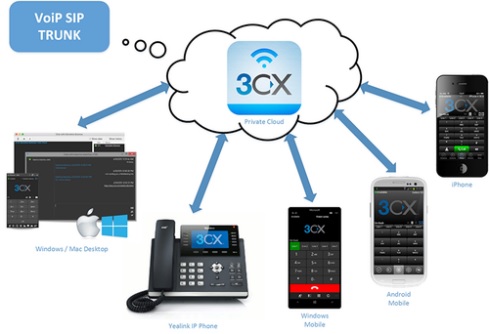 The guarantee of getting a telephone equipment adapted to your needs
Attentive to your needs, we advise you on the terminal models to be installed and the most appropriate software. We have the expertise to install your telecommunications equipment and all connections in compliance with safety regulations. In addition, we also guarantee the availability of telephone equipment adapted to your needs, budget and company's structure. 
Making communication with your collaborators and employees easier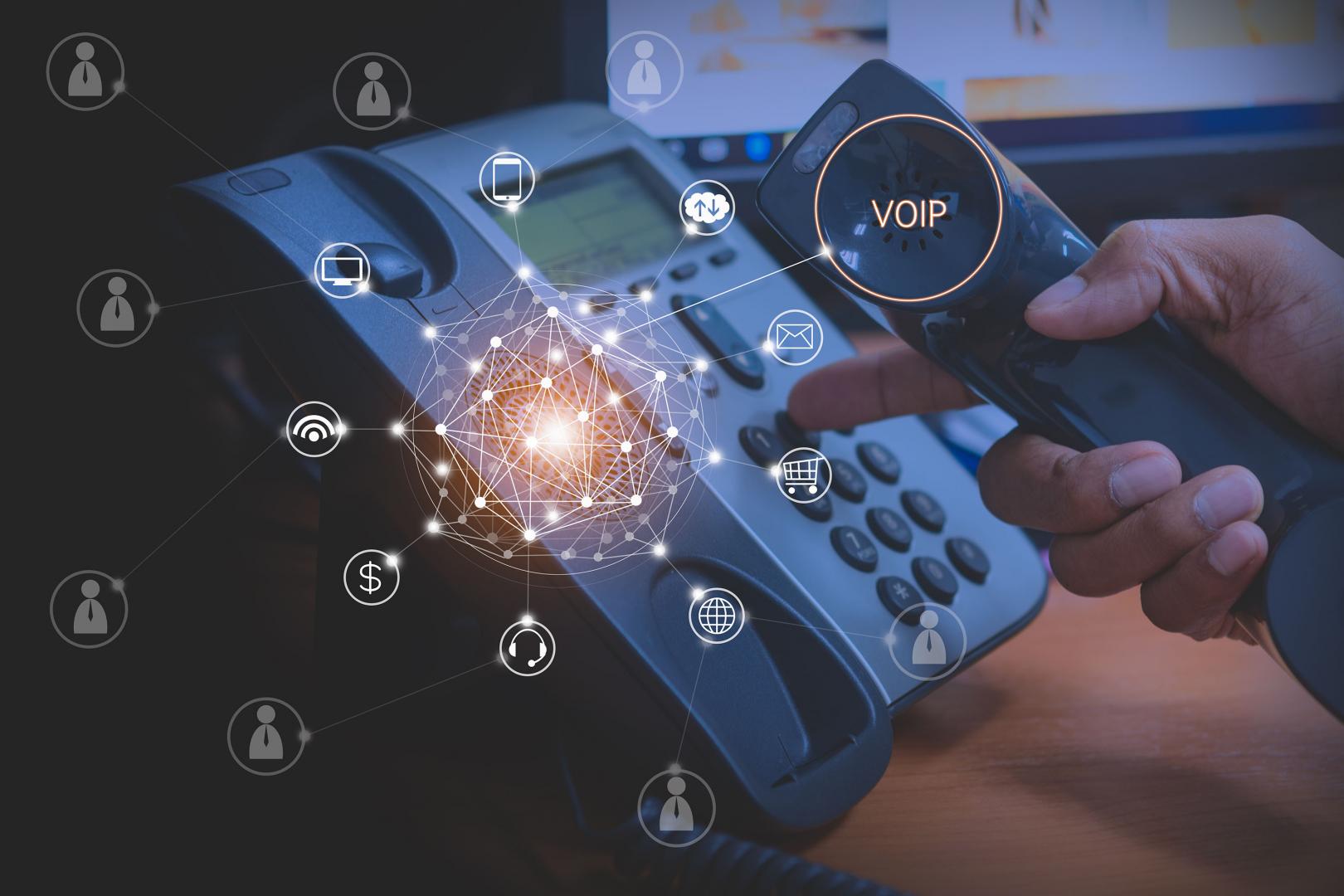 Contact us by filling out the form to request a quote to install your IP telephony system.
Benefit from the advice of technicians specialized in IP telephony installation.
We install your IP telephony system from start to finish. With over 25 years of experience in this sector, we carefully examine your requests and offer you a solution that meets your expectations.
In addition to IP telephony installation, we also offer solutions to improve your telephone network connectivity. Our services are aimed at businesses, government organizations and SMEs in Montreal, the South Shore and Laval.
We carefully examine your requests.