FLEXCOM offers tailor-made peripheral solutions
You can rely on the solid experience of our experts.  We have the necessary qualifications and technical know-how to achieve reliable and secure installations, whether they are overhead paging, wireless phones, intercoms, cameras, headsets or conference units.
Overhead paging installation with FLEXCOM
Overhead paging systems are made up of amplifiers and speakers and allow a user, from a work station phone or using a microphone, to communicate across a broad area such as a warehouse, a factory, a sales floor and even outside the premises.
We can deploy for 
A single zone
Multiple zones
On a site requiring high volume such as arenas, parks, reception halls, etc.
College campus or schools.
You can also use the system to transmit background music.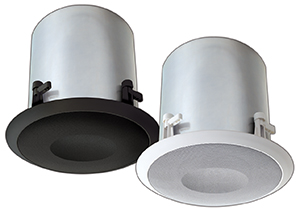 Wireless phone with FLEXCOM
Our experts will assess your environment to provide you with the right equipment to allow you to communicate everywhere on your site and be more efficient in managing your time and customer service. 
Integration into the telephone system of external mobile phones, IPads and laptops can also be considered.

Door phone installation with FLEXCOM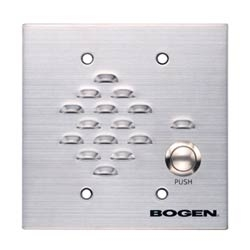 A door phone installed outside your entrance is interfaced to your phone system and allows you to identify visitors, with the help of a bidirectional conversation. if the door is equipped with an electric latch, it allows you to unlock the door and let the visitor in.
Multiple models are available with or without handset, with button or dial pad, sheltered or not from the weather.
Camera installation with FLEXCOM

Whether you need an interior or an exterior camera installation, FLEXCOM is able to provide you with the proper camera installations in order to cover sites that require surveillance to insure your protection. We have at our disposal a choice of equipment that will suit your specific needs.
Headset solution with FLEXCOM
FLEXCOM is able to offer a variety of headsets suitable for your business needs, whether it is to equip your office phones or computers with:
Wired or wireless headsets
Specific adaptors for your equipment
In a noisy or quiet environment
FLEXCOM has a wide range of products to ensure the comfort of your staff and meet the needs of your environment.
Audio conference unit solution with FLEXCOM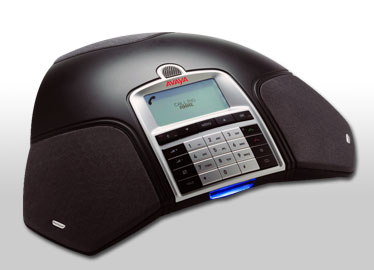 FLEXCOM is able to provide you with a wide range of high quality wired or wireless conference units to meet your standard application needs or with the possibilities to:
Provide built-in bridging conference.
Record contacts in a directory.
Use a conference guide to program multiple participants or group calling pre-programmed.
Use the preset recording function to record calls on an SD memory card.
Add expansion microphones for a large conference room.
Use the online mode to switch between and combine the three technologies of connectivity: analog, cellular and USB.